MAGNAT Style Velatura
Subtly imitates the surface of velvet
Price of a set sufficient for 5m of wall assuming coverage of 1 kg per m2
Product description:
MAGNAT Style Velatura is an acrylic paint designed for application to interior walls and architectural elements. It establishes characteristically opalescent coats which subtly imitate the surface of velvet. Depending on the application method and tools, specific, non-uniform variations of the selected colour will appear and change depending on the angle of light.
Interiors steeped in velvet – opalescent walls effect
Soft, sensual, elegant, changes colour slightly when touched and knows perfectly well how to play with light – we are talking about velvet which thousands of Poles have fallen for. Its charm may be used unconventionally on walls via a decorative product with an opalescent effect. The appearance of the interior will change according to the time of day and type of light used.
This is a very fashionable product, chosen and liked for its noble appearance and velvety finish. This product adds an interesting art-like appearance to an interior which becomes warmer and cosier. This decorative plaster looks its best within office space where the floor is hard – ceramic, stone or plastic. Interiors will be friendlier and more intimate with MAGNAT Style Velatura.
open gallery
open gallery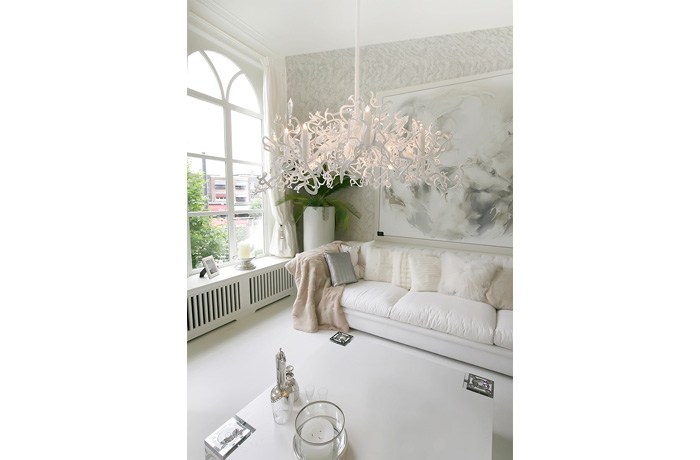 open gallery
open gallery
Zapoznaj się z poradami naszych ekspertów
Tip

Smugi, zacieki na ścianach po malowaniu – jak zapobiegać?

Planujesz remont w domu i chciałbyś mieć piękne i gładko pomalowane ściany? Jeśli chcesz zrobić to samodzielnie, musisz liczyć się z tym, że na pomalowanych powierzchniach mogą pojawić się smugi, zacieki lub bąble. Zobacz, jak możesz temu zapobiec i cieszyć się jednolicie wymalowanymi ścianami.

dalej

Tip

Mycie i czyszczenie ścian przed malowaniem ̶ praktyczne porady

Planujesz remont? Pamiętaj, że zanim przystąpisz do malowania ścian, należy je umyć i dokładnie wyczyścić. Etap ten jest praktycznie tak samo ważny jak wybór koloru farby. Warto poświęcić trochę więcej czasu i zadbać o przygotowanie ścian przed pokryciem ich wybranym produktem. Dzięki temu uzyskasz znacznie lepsze wykończenie.

dalej